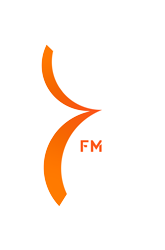 The Formula Mundi Filmfest is a nonprofit and theme-based film festival, strongly connected to academic structures. Over the years the festival took place in different countries and with different cooperation partners.
Formula Mundi is a festival that is designed, organized and realized with and by students of various universities. However, style, content, visual appearance and even the location of the festival changed dramatically over the years. Every time the festival is organized, its purpose and objectives have to be redefined. These changes and flexibility make Formula Mundi, compared to established and well-known festivals, very unique and up to date.
Prof. Dr. Christian M. Fischer
Director FM
Prof. Guido Kühn
Director FM
Sophia Stadler
Co-Directress,
Web-Development
Niklas Wagenbrenner
Co-Director,
Communications
Florina Schreiber
Co-Directress,
hFMA Communication
FM 2007
The film fest was founded in 2003 by Guido Kühn at the Academy of Applied Arts and Sciences Schwäbisch Hall. As the festival grew over the years, Christian M. Fischer joined him to organize FM 2007.
FM 2009
In 2009 the festival took the next step by joining cooperation with the German Federal Ministry of Food, Agriculture and Consumer Protection, BUND Niedersachsen e.V. and Bundesverband Regionalbewegung. The focus were films which dealt with mass production and mass consumption and their impact on our environment in a globalized world.
FM 2012
Due to structural changes within Formula Mundi, there was no Filmfest in 2011. In fall 2011 however, FM 12 kicked off with students from the German University in Cairo, Egypt, as Christian led GUC's Media Design Department. The theme "Reflect, Evolve, Create" in 2012, therefore, was not only the headline of Formula Mundi '12 but also a guideline for the festival itself.
FM 2014
In 2014 Formula Fundi "concepts, struggles and changes within social structures" was realized together with students at the Tallinn European School in Tallinn, Estonia. After this exhausting event, FM had to take a break…
FM 20/21
With fresh and motivated students we are relaunching Formula Mundi. FM 20/21 is back! This time online, hosted by University of Applied Sciences in Fulda, Germany.